Real estate services Calgary
Search for more about Calgary real estate.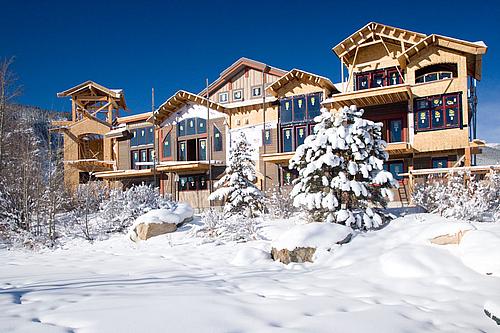 Need to find out what real estate services Calgary firms offer? The selection is wide. One thing you could consult is the Telus web site.
Type in
Real estate
under the business finder section and browse from there.
What you are most likely to find is Real estate agents or Realtors to sell realty.
And here, you can look up any mls listing Calgary and area, if you want to do some initial research before calling someone.
Ancillary businesses and professions in the real estate Calgary trade. Such as...
Discount sales services including ForSaleByOwner.ca, WeList.com and Comfree.ca
Landlords
Real estate appraisers figure out what it's worth
Relocation services to help people and corporations move
Lending institutions
Brokers and consultants to help people deal with real estate and mortgage issues
A real estate lawyer for finalizing the paperwork
Builders and developers who convert property into other usable forms
Management Corporations to carry out administrative tasks such as collecting rents
Your Calgary Real estate Story
What's your Calgary Real Estate story?
Do you sell or buy often? Has it been a good market for you?

Is Calgary property a good deal, for anyone, or for anyone in particular?

Was your lawyer and other professional good for you, and would you recommend one?

Are the homes in Calgary a good value? Still?
Was financing easy to get?

What about renting? Maybe you have some experiences with that market to share.

We like good real estate stories.
What Other Visitors Have Said
Click below to see contributions from other visitors to this page...

Calgary Real estate equity Not rated yet
With interest rates still low and prices having been adjusted, affordability is high so it matches what you would pay monthly for a rental in Calgary. …
The calgary real estate Not rated yet
The calgary real estate is a good one one to see and then earn money and then the happiness.
Its so easy for all..... its my opinion only.......... …
real estate business Not rated yet
Now a day's real estate business are reaching the Everest and its mostly undertaken by banks, trusts, money lenders, educational lenders, financial institutions …
real estate services Not rated yet
I and my husband - we both are doing this real estate services for the past 10 years. I think this is a good business in the hot place.
We do both selling …
prize for the article Not rated yet
What if people wrote down their article, what would benefit them? if there's a prize for the article you should state it from the very first. the text …
lost in Calgary Not rated yet
I actually bookmarked this site for the next time I go visit my brother. I tend to get lost in Calgary and for the amount my brother moves around, I figure …
To make property growth Not rated yet
Calgary Real Estate is give good future and good investments for everyone life.
Barry's Response - Plus it provides a place to live and to work, don't …
What else?

An excellent source of information is the Calgary real estate board. They publish the Calgary real estate news weekly,
which you can find for free in shopping areas all over the city map.
Look for the yellow boxes. It's one of the most valuable real estate services Calgary has to offer.
In this paper, you can find many listings, Realtors and phone numbers, statistics for national and Calgary home sales and many articles dealing with practical subjects.
It contains references to real estate services of all the types mentioned above, both in the advertisements and the articles.
The Calgary Herald is also a good source of real estate information. Look in the Saturday edition for sections regarding home buying and condos for articles and the classifieds for listings.
Go back from Real Estate Services Calgary to the Calgary Houses for Sale webpage or visit the Calgary City Maps homepage.

Search this site for more information now: