A Martindale Calgary Examination
Search for more about Calgary.


Let's have a look at
Martindale Calgary.
This well-established community is one of the best in NE Calgary. It lies between 44th and 60th Streets, also known as Metis Trail and Falconridge Blvd respectively, north of 64th Avenue and south of 80th Avenue. See the number 111 on the map below. There are currently well over 10,000 people living in Martindale.
What do they do? With playgrounds, quiet streets, a school, nearby Genesis Wellness Centre and a variety of places of worship, this place is meant for raising a family. Having many of these things within a walking distance makes it even better. Residents like to shop and there are lots of choices: One of the Real Canadian Superstores just to the southwest and a Safeway, a Boston Pizza Canada restaurant, banks, and many other businesses in Saddletown Circle to the east, gives all residents a variety of choices. Sunridge mall Calgary, not too far off to the south, enhances those choices.
How to get around? Martindale Calgary is close to Westwinds LRT and an upcoming C-Train will be even closer. The Metis Trail and Stoney Trail give decent driving options and help make this a convenient location - a delightful, desirable community. If you fly frequently, the proximity to the airport will be a blessing as well.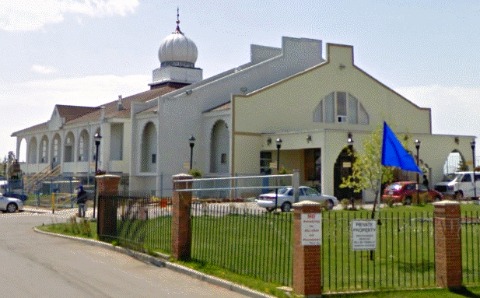 Martindale DeshMesh Community Cultural Centre
Martindale Calgary Students
Where do families send the kids to school? For kindergarten to Grade 9, the Crossing Park School, located at Martindale Blvd and Martindale Crossing, offers a handy place right in the community. Other choices include the Grant MacEwan School, and Rundle School for K-6, Terry Fox School and Dr. Gordon Higgins School for 7-9 and James Fowler High School. In the Calgary Catholic School District, there's Our Lady of Fatima School and St. Wilfrid for K-6, St. Martha for K-9, St. Rose of Lima Junior High School for Grades 7-9 and Bishop McNally High School for 10-12.
Is it a nice location? Many would agree. With its relatively low crime and all the anemities this neighbourhood has for its people, it's no surprise Martindale is such a popular community. It has been said that Martindale offers an attractive area in the big city with a little-town feel. Add to that some of the most exceptional real estate values in the city and young families cannot go wrong in Martindale.
Go back from Martindale Calgary to the Calgary Real Estate web page, or visit the Calgary City Maps homepage. Search this site for more information now: