What can Calgary Rundle do for you?
Search for Calgary.


Right next to the Sunridge Mall is
Calgary Rundle,
forming the southwest corner of "The Properties". It's between 36 and 52 street, 16 and 32nd Avenues.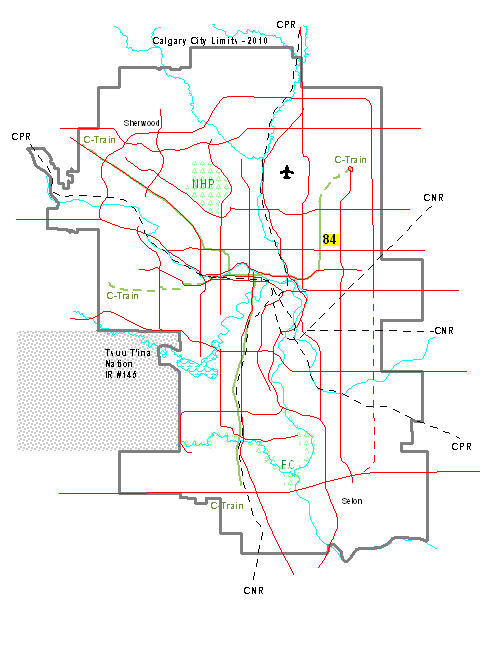 See the number 84 on the map. It's named after a mountain and has a C-Train station named after it. The neighbourhood was built in the 1970's and over 11,000 people live in Rundle.
What does Rundle have to offer? Great Value. It is one of the most convenient locations in the Northeast, and has a lower crime rate than surrounding areas. Many homes are good and close to schools, bus routes, shopping (including the Sunridge and Marlborough malls, Costco, Rona and Superstore).
And many restaurants to the west as well. The Rundle LRT station is right on 36th Street, and so is the Peter Lougheed Hospital. The airport, Deerfoot and Stoney trails are all fairly convenient and 16 Avenue provides a good swift east-west route.
Life in Rundle
There is a good selection of low-priced condominiums in part of the neighbourhood; a bit further in, you will find the quiet streets with the nicer homes. The leisure centre provides recreational opportunities such as skating and field sports, dancing, meeting rooms, and BBQ. The kids benefit from Block watch, Scouts and other activities. The regional bike pathway system enters this area as well.
Kids have a selection of schools. Kindergarten to grade six can go to either Rundle School or Cecil Swanson School. Junior high kids have Dr. Gordon Higgins School and then Lester B. Pearson High School. Kids from Catholic families can choose St. Rupert and Holy Redeemer School up to grade 6, St. Martha up to grade 9 or St. Rose of Lima for junior high. Then they head off to Father Lacombe High School.
Go back from Calgary Rundle to the Calgary Real Estate web page, or visit the Calgary City maps homepage.

Search this site for more information now: