Real estate services Calgary
Search for more about Calgary real estate.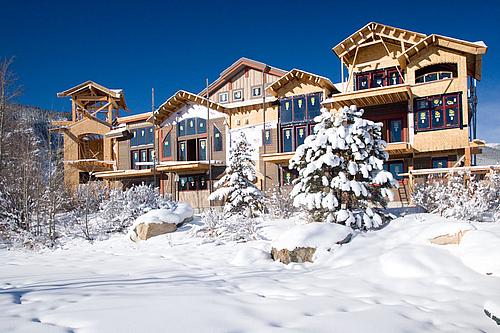 What do  real estate services Calgary firms offer? The selection is wide. One thing you could consult is the Telus web site. Type in Real estate under the business finder section and browse from there.
What you are most likely to find is Real estate agents or Realtors to sell and find property (realty) for you.
And with the right resources, you can look up any mls listing Calgary and area.  This can work to your advantage if you want to do some initial research before calling someone.
If you need to explore alternatives, check out these ancillary businesses and professions in the real estate Calgary trade. Such as...
Discount sales services including ForSaleByOwner.ca, WeList.com and Comfree.ca
Landlords
Real estate appraisers who will figure out what it's worth
Relocation services to help people and corporations move across the street or across the land
Lending institutions - start with banks and mortgage companies
Brokers and consultants to help people deal with real estate and mortgage issues
A real estate lawyer for finalizing the paperwork 
Other lawyers and related professionals can help you consolidate loans if that will help
Builders and developers who convert property into other usable forms, even ones that generate revenue for you
Management Corporations to carry out administrative tasks such as collecting rents and keeping up with physical maintenance
Your Calgary Real estate Story
What's your Calgary Real Estate story?
Do you sell or buy often? Has it been a good market for you?

Is Calgary property a good deal, for anyone, or for anyone in particular?

Was your lawyer and other professional good for you, and would you recommend one?

Are the homes in Calgary a good value? Still?
Was financing easy to get?

What about renting? Maybe you have some experiences with that market to share.

We like good real estate stories.
What Other Visitors Have Said
Click below to see contributions from other visitors to this page...

What other real estate services Calgary has

An excellent source of information is the Calgary real estate board. They publish the Calgary real estate news weekly, which you can find for free in shopping areas and other public locations all over the city map.
Look for their distinctive boxes. It's one of the most valuable services Calgary has to offer.
In this paper, you can find many listings, Realtors and phone numbers, statistics for national and Calgary home sales and many articles dealing with practical subjects.
It contains references to real estate services of all the types mentioned above, both in the advertisements and the articles.  I especially like the articles that present the real estate statistics and trends in Calgary, both in the city and the metropolitan area.
The Calgary Herald is also a good source of real estate information. Look in the Saturday edition for sections regarding home buying and condos for articles and the classifieds for listings.
Go back from Real Estate Services Calgary to the Calgary Houses for Sale webpage or visit the Calgary City Maps homepage.


Search this site for more information now: