Thai Calgary massage parlors
Find more Calgary health.


Traditional manual therapy: that's the Thai massage at the
Calgary massage parlors
below. Some people say Buntautuk style, northern-style Thai massage, or Thai yoga massage interspersed with adjectives such as medical, hospital, classical or bodywork. But they offically call it
Nuat phaen boran
.
Northern-style techniques combine massage with stretching and yoga positions, while southern-style depends more on pressure points. The basic technique seems to rely on a certain rhythm.
There's a lot more to it than meets the eye though, as the therapist traces the so-called Sen Energy pathways with his special pattern of motion.
If he's really good, he may bring his feet in for part of the action, and not just to walk on the patient's back. He can use them to fixate or apply additional massage. Sounds like fun.
And what's more? After getting your fingers, toes, or ears stretched and various joints cracked, you may end up feeling like a freshly weeded garden. Or even better after a couple hours of this.
So, which Calgary massage parlors offer services like this? We have relatively few practitioners of this art here, but you might try these ones on this map.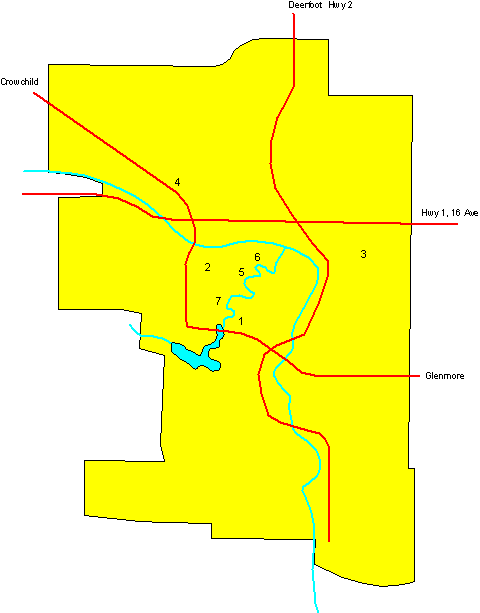 Beijing Acupuncture & Chinese Medicine Care Inc
5104 Elbow Drive SW, 640-0788
Soluna Massage & Yoga Services
1505 15 Avenue SW, 615-1320


New Generation Therapy Inc:
a) 565 36 Street NE 266-4535
b) Northland Mall NW, 247-6245
Baan Thai
8-2100 4 Street SW, 245-3944
Hutchison Healing Touch
112, 535 - 8th Avenue, SE 815-5388

and if you want to learn how to do it, you can get Thai massage training at...
The Canadian School Of Traditional Thai Massage 228-6420
These places should provide you the usual (legitimate) massage benefits and then some. Give it a try sometime.
Go back from Calgary Massage Parlors to the Calgary Downtown Map web page, or visit the Calgary City Maps homepage.


Search this site for more information now: