Guitar Works Calgary stores
Search for more Calgary music.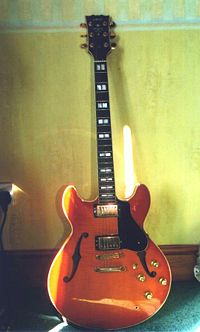 Visit one of the Guitar Works Calgary outlets.  You really can't beat it if you're looking for a decent guitar. Calgary has it's fair share of musical instrument stores.
Whether you're after a folk, electric, student or professional guitar, their range of instruments is tremendous.
With three outlets in Calgary, plus an online store at guitarworks.ca you should be able to track down the Yahama guitar you've always wanted.
In addition, Guitar Works sells a wide range of accessories such as stands, cases and amplifiers. So it's probably a one-stop music shop for most anything you'll need on a regular basis.
Most music store instruments though are for right handed people. After all, the majority of us are right handed.
But if you need, you can get left handed guitars at Guitar Works. So if you've always wanted to learn to play but just couldn't get along with a right handed guitar, here's your chance!
If bass, keyboards, drums or any other instrument appeals to your, pop in there to see what they've got as well.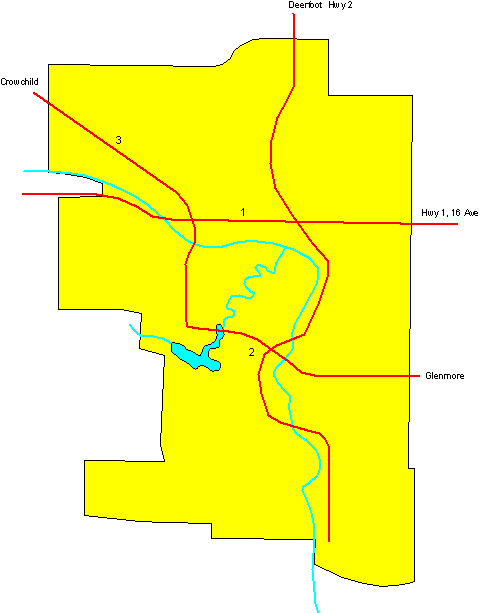 Find Guitar Works in Calgary at:
602 16 Avenue NW, 284-2866
7116 MacLeod Tr S, 216-8525
830 Crowfoot Cr NW, 202-1688
CrossIron Mills Mall - Up by where the map says "Deerfoot Hwy 2"

What is there besides Guitar Works Calgary?
Besides Guitar Works outlets, there are other Calgary music stores that sell guitars. One store is The Acoustic Guitar, located on 63102 - 2604 Kensington Road, NW. Not only do they sell guitars but if anything does happen to your musical instrument and you needs some repairs, they can help too.
There is also Axe Music which has guitars and all types of musical instruments. They are certainly worth a visit. It is worth mentioning Axe's instruments are aimed more towards the professional market.
So if you're just starting to learn to play the guitar, this may or may not be the place for you.
If you do decide to buy a guitar from one of the Guitar Works stores in the Calgary area, then you won't be disappointed. With each guitar being carefully set up beforehand you can be sure of the playability.
Then for many years to come you'll be able to perfect the art of rhythm and make beautiful music.

It's Gotta be Perfect
You a perfectionist? Maybe. Maybe not. But some things are really important. And this is it.

When do you have to have every detail just right? Now you can let the world know. We all want to know.
Other examples
Check here to see contributions from other visitors to this page...

Go back from Guitar Works Calgary to the Calgary Girls Party webpage.

Search this site for more information now: