Your relocation Calgary or elsewhere
More about Calgary.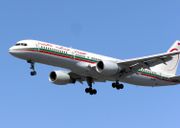 When you plan your next Canadian relocation Calgary should be considered as a potential place. Whether you're relocating to Canada or already here and moving within Canada, consider a Calgary relocation for a number of reasons.
See some of them here, plus a few other handy bits of information.
Moving in Canada is demanding enough...Moving to a new city can be downright frightening!
Why come to Calgary? This is one swift moving place.
Most or all parts of the economy here are going full steam ahead. Maybe we rely too much on energy dollars here, but you go with whatever works. Besides, the economy is becoming much more diversified than ever.
The low taxes here are legendary, and that affects all sectors. In fact we once received negative taxes in the form of royalty cheques from the provincial government. That alone could make anyone adopt this plan.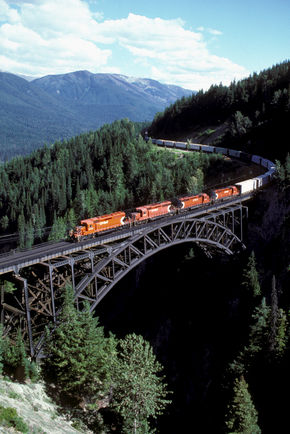 If you can stand our cool, dry climate, the place may be perfect for you.
Find your place after relocation Calgary
A good realtor will try to match your relocation with your family type and desired set of activities. Hockey rink for the boys, walking trail with off-leash area for the dog, upscale restaurants and nightlife for just the two of you.
There is a place for each of these needs, and more.
What about that awful commute? Maybe you should live close enough to your work area or a good express route so that does not become a problem.
And hopefully the school, church or hospital you need is somewhat handy, too. As well as your groceries'n such.
Old or new? Do you want character and charm, with immediate access to entertainment and unique parts of the city map, or affordability with modern infrastructure. Big yard and trees or cozy condo living?
Watch out for the moving company con game.
A few tips to help with this...
Look at more than just the price
Watch out for suspicious estimates - too high, TOO LOW!
Know how the charges are calculated - by weight, by the hour etc.
Get the paperwork done properly beforehand - "Can I have that in writing," and get signed contracts.
Check the company insurance paperwork while you're at it
Report scams if necessary.
When all is said and done, we hope relocation Calgary was a successful and smooth mission and transition for you.
Go back from Relocation Calgary to the Calgary Houses for Sale web page or visit the Calgary City Maps homepage. If you prefer, leave a comment below.
What do you like about Canada?
Did you come here from somewhere else? How did the move go? What made you decide on THIS country? Or this city?

Perhaps you grew up here. What advantages do we have? Should we take pride in our country?

Hope you enjoy it here. Let us know.
What have others said about it?
See below to see contributions from other visitors to this page...

Search this site for more information now: