sweetest sports memory
by Jason Campbell
(London)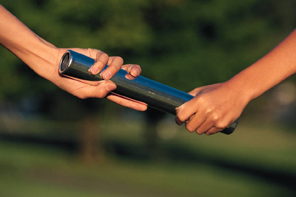 Pass it on
Hi i am rishi. I got my sweetest sports memory with me. Here i am to tell that. When i was at my age 15, I participated in zonals in our school level, Where i was in the team "Rockers" from our school side.


There is serious in all of us face to win the cup for our school. We were doing our usual exercise; After two hours the relay started. We stand at our positions on the track, then the relay started the first and second were running seriously and come as fast the third started his turn there the mood changes he ran fast as he could his shoe lace got stuck with his leg and fell down in the near track.
The one running in the track collide with him and all got stuck and there was a huge chaos on that one got his shorts down but he dind realised that and started to run he reached his team mate and passed his stick after that he saw down that he his standing only with his boxers on the same time crowd were laughing even the guys team won the relay turned comedy.
No one of us would forget that day and even the guy..........
Barry's Response
- Wish I were there to see it. It would've been a good laugh. Thanks Jason.