Get Fast Forward Calgary
Search for more Calgary media.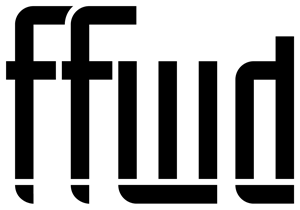 Wanna find out the latest gossip in town? Then you want Fast Forward Calgary for sure. Simply type in the website address ffwdweekly.com and you'll land in the online newspaper for Calgary telling you what's going on in the area.
This weekly alternative Calgary newspaper provides a good insight into Calgary entertainment. Whether you want to find out what's playing at the movies or are more interested in the stage or comedy, Fast Forward Calgary has got everything covered.
Even sporting and literary events are covered, so it really does provide you with a quick and easy insight about what's happening in the city and surrounding area.
For music lovers, the newspaper contains a comprehensive list of the up and coming musician gigs over the next few months, giving you time to organize your schedule so you don't miss your favorite band.
It also carries out polls every once in a while to find the best Calgary music venues for different types of music. Broken City on 613 - 11th Ave, SW Calgary was voted one of the best music venues for live rock and alternative music. Go to mycalgary.net for results of past polls that have been carried out.
It's free, BTW
If you're having problem accessing the Fast Forward website, (Make one of your own), don't forget that you can also pick up the paper copy at various locations around the city. Impossible to fit them all onto a small map.
Your best bet is to check out the boxes around most of the LRT stations, but you need to be quick as the copies at these outlets are the ones that tend to disappear the fastest.
If you get there only to find the box empty, many of the restaurants, pubs and cinemas also have copies available.
Of course if it's the latest entertainment news you're after, you can always read another Calgary newspaper, such as the Calgary Herald or Calgary Sun, these being two of the favorites of Calgarians. But to really find out what's going on then many people find Fast Forward Calgary the best source of information.

Go back from Fast Forward Calgary to the Internet Site Map web page or visit the Calgary City Maps homepage.Search this site for more information now: