List of Calgary events
Find more things to do in Calgary.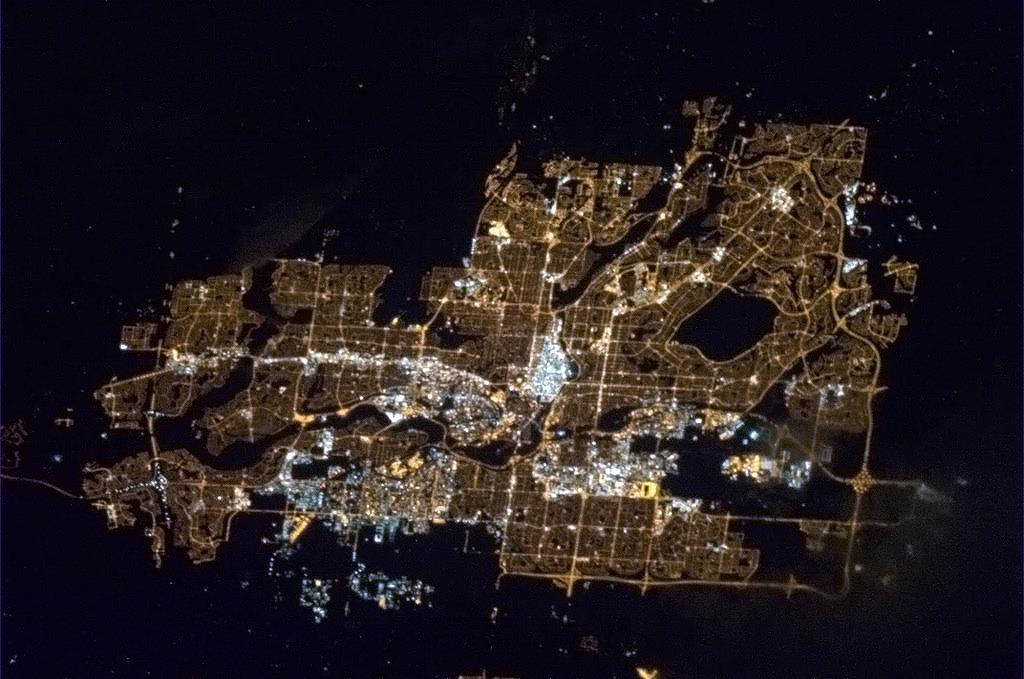 This annual
Calgary events
calendar gives a variety of things to at various spots on the Calgary map at any time of the year.
Check either of the Calgary newspapers for more detail on these fun things and other sports events. The Calgary events listed below run from January to December, and the dates are not exact. Usually, they are tied to a specific week or month.
High Performance Rodeo
One Yellow Rabbit Theatre
All January

Alberta Dance Explosions
All February
Dancers Studio West

Picture This Film Festival
Second week of February
Calgary Scope Society

Calgary Winter Festival
Second week of February.
various community centres around Calgary

Calgary Cowboy Festival
Third week of February
Glenbow museum and Convention Centre

Calgary Winefest
Third week of February
Southern Alberta Institute of Technology (SAIT)

Enbridge Playrites Festival
December through March
Alberta Theatre Projects / Martha Cohen Theatre

Downtown Dining Week
First half of March
Various Downtown Restaurants

Calgary Rodeo Royal - Sneak Preview of the Stampede featuring the Royalty.
Late March / Early April
Stampede Round up Centre / Corral

Mountain Standard Time Festival
April
Various live theatres around Calgary

Stanley Cup Playoffs - Always a source of Calgary Events whether the Calgary Flames play or not
April to June
The "Red Mile" 17th Avenue SW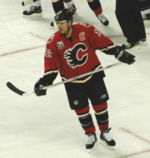 Run for wilderness / Climb for Wilderness
Third week of April
Calgary Tower

The Body Soul & Spirit Expo
Last week of April
Big Four Building - Stampede

Sweet Dreams Dessert Promotion - Make a Wish Foundation
Late April
Local Restaurants

FunnyFest Calgary Comedy Festival
Late April - Mid May
Various Hotels and clubs around town

ImaginASIAN
May
Many venues around downtown Calgary

Lilac Festival - Eat around the world.
Last (or second-last) Sunday of May
4th Street SW

Calgary Festival of Quilts
Last weekend of May
Heritage Park

Calgary International Childrens Festival
Last week of May / Early June
EPCOR Centre for the Performing Arts

Fairy Tales Gay and Lesbian Film Festival
Last week of May
Uptown Theatre

Summer Calgary events

Calgary Mosaic Community Cultural Festival
First Weekend of June
Central Memorial Park

Carifest Caribbean Festival - Follow the steel drums Second week of June
Prince's Island Park

Canada Trust International Jazz Festival Calgary
Second half of June
Downtown Marriott Hotel

Calgary Father's Day Street Festival
Third Sunday of June (Father's Day)
8th Avenue Downtown

Solstice Beat
Third week of June
Olympic Plaza

Beltline Blues Festival
Third week of June
Kaos Blues Club

The Greek Festival
Third week of June
Spruce Cliff Community Centre

Inglewood Sunfest
Last Weekend of June
9th Avenue Inglewood

Hot Shots High School Film & Ad Festival
Last Week of June
Uptown Stage & Screen

Shakespeare in the Park
All Summer
Prince's Island Park

Canada Day Celebrations and Fireworks
July 1
All around town

International Native Arts Festival
July
Stephen Avenue Mall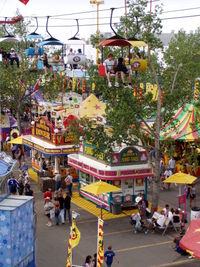 Calgary Exhibition & Stampede - @$$ Kickin' Rodeo Action. The most famous of all Calgary events.
First half of July
Stampede Park - Pancake Breakfast mornings and Fireworks nightly!

Kensington Sun & Salsa Festival
Second half of July
Kensington Road & 10 Street NW

Vans Warped Tour
Third Week of July
Race City Motorsport Park

South County Fair
Third Week of July
Linden Road Fish and Game Park

Calgary Folk Music Festival - Folkfest
Last week of July
Prince's Island Park

Heritage Day
August 1
Heritage Park

Dragonboat Festival (Boat Racing)
First half of August
Glenmore Reservoir

Summerstock Theatre Festival
August
Olympic Plaza

A Taste of Calgary
Second week of August
Eau Claire

Afrikadey!
Second week of August
Prince's Island Park

Calaway Park Family Fun Festival
Second weekend of August
Guess Where - Calaway Park

Con-version 22
Second weekend of August
Best Western Hospitality Inn - 135 Southland Dr SE

Marda Gras (New Orleans Jazz Festival)
Second weekend of August
Marda Loop - 33 Avenue

Calgary Fringe Festival
Mid-August
17th Avenue SW (It's not just the red mile anymore)

The Calgary International Reggae Festival - ReggaeFest
Third week of August
Shaw Millennium Park

GlobalFest - International Fireworks competition
Second half of August
Elliston Park

Expo Latino
Second half of August
Prince's Island Park

Chestermere Waterfest Boat Show
Third Weekend of August
Chestermere Lake

Hispanic Festival
Last week of August
Olympic Plaza

Slamcity Jam Skateboarding Festival
Last weekend of August
Stampede Park

Pushkin Festival
All September
Canadian Society of the Former Soviet Union Nations

Calgary Highland Games
First weekend of September
Shouldice Park

Calgary Tattoo and Arts Festival
First week of September
Roundup Centre Stampede Park

Festival / Barbeque on the Bow
First week of September
Eau Claire

C-Jazz Festival
First half of September
Various clubs, parks and streets

Calgary Heritage Park - Harvest Sale
Second weekend of September
Heritage Park

ArtCity Festival
Mid September
Various Downtown galleries

Calgary Art Walk Festival
Mid September
Various galleries

Chinatown Street Festival
September
Chinatown downtown

Word on the Street - Literacy celebration
Late September
Eau Claire Market

Calgary International Film Festival
Late September / Early October
Various downtown and central theatres

Soundsaround Clearance Sale - In case you need more crappy electronics
Late September
Big Four Building Stampede Park

Railway Days
Last Week of September
Heritage Park

Parkinsons Walk
Last Saturday of September
Fish Creek Park

Wordfest - Readings and performances
Second week of October
Epcor Centre for the Performing Arts

Calgary International Piano Competition
October / November
Jack Singer Concert Hall

Santa Claus Parade - One of our long-standing Calgary events
Third week of November
Downtown Calgary

Balancing Acts Disability Arts Festival
Late November / Early December
Epcor Centre for the Performing Arts

Enmax Zoolights
Late November - Early January
Calgary Zoo

Once Upon A Christmas
Mid-November through Christmas
Heritage Park

First Night
New Years Eve
Olympic Plaza


Yeah, That's the Ticket.
Excited about an upcoming concert, game or other event? Or did you just see a great one?

If you want to see your experience published here, you can tell us about it now. If you have a photo, you can send that as well.
What Other Visitors Have Said
Click below to see contributions from other visitors to this page...

Other Calgary Events
Come see Calysto Steelband (not any more, they're retired), the large Caribbean steel drum band at these places.

Rock'n Roll more your thing? Find out where Back in the Day is playing next.

What about great Calgary events of the past? See a bit about the 1988 Calgary Olympics for instance.

If any annual Calgary events you know of are missing, charities are noticibly lacking here, please let me know. Use the form on this page.
Go back from Calgary Events to Lifestyle Public Relations now.


Search this site for more information now: