Hooray for Calgary Hockey.
Find more Calgary sports.


Alberta hosts the innovative
Calgary hockey
league.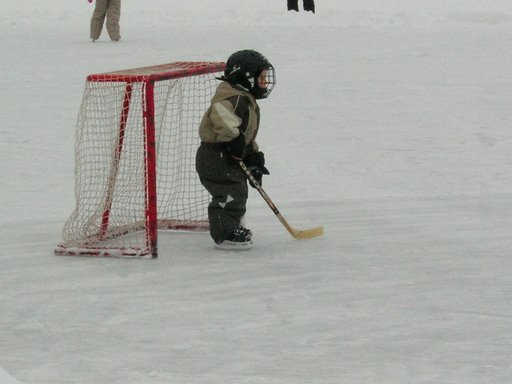 Apparently we've got the best Alberta minor hockey association, maybe all of Canada. And if you are thinking of putting your kid in for the task of playing this rough-and-tumble game, Calgary minor hockey will make the best sportsman out of him.
Divisions of the sport include the Timbits Flames, Bantam AA, Pee Wee, Novice, Junior B, Junior C, Female hockey and such. Specialized administrators help take care of the higher sport activities and keep the spirit alive.
Calgary Hockey Development, CHD, is a pioneering community. It has provided some great ideas and programs to educate players, coaches and even parents.
Good organizational skills and implementation of programs in a thoughtful manner have attracted many interested people to this group. Here we have dedicated coaches working full time to create a unique approach to developing this sports community.
They conduct initiative sessions, coaching-certification courses, personal guidance seminars, summer and spring hockey training and such, both on and off the ice. This wonderful community inspires players to make hockey their mission for life. They develop a dedication towards fair game and ethical play.
Values Morals Ethics from Calgary Hockey
Besides providing healthy competition, hockey also inculcates proper attitudes of sportsmanship and helps young athletes develop a positive outlook towards life.
So, as a concerned parent, you need not worry about the kind of rivalry that often takes place between players. Relax and have faith in these folks, the best coaches in hockey. The company also encourages more skillful players with ample opportunities for more challenging levels of play.
The Calgary hockey association runs with a mission to have strong relationships with all of its divisions. Instead of a selfish attitude, they believe in setting the sport as their sole passion and do everything in its favor.
So, they insist on being one of the fun things in Calgary and having an entertaining environment where satisfaction comes from more than just winning.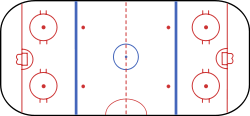 They plan strategically to face sudden changes and to remain proactive. They plan for future developments 3 to 4 years in advance and carefully evaluate the results of implemented policies. This helps resolve membership issues and facility problems as early as possible to avoid more serious problems down the road.
Each board member has a responsibility for the end result and the creation of the best atmosphere possible. Most act voluntarily to benefit the entire league. The list of members includes dedicated parents and coaches in addition to executive and administrative staff.
A female division gives similar opportunities to the girls. All girls from Calgary, 7 to 18 years of age, can participate.
Where could we go from here?
Finally, the Calgary Flames, another hockey team in Alberta, receives ample support from the community. They are the local affiliates of National Hockey League, the NHL. But you've probably heard of them before.
Hockey in Calgary: A passion for life! 
Your great sports memories
What did you love growing up? Good chance it had something to do with sports. Hockey. Baseball. Swimming.

Maybe your greatest sports memory was last season at that Flames game. Maybe not. Anyway, if was great, it's worth telling about. Now's your chance.


Navigate back from Calgary Hockey to Calgary Downtown Maps now.
Search this site for more information now: